It's worth the trek to Tools and Tech!
Desktops, Towers and All-In-Ones
Desktop and tower computers are so 20th century to some people, but they are still the computing method of choice for many folks out there who want do some serious computing.
We provide repairs to all makes and models of computer desktop tower, including:
-Apple
-Acer
-HP
-Lenovo
-Dell
-Toshiba
-Samsung
-Asus
-Gateway
We repair almost any tower trouble you can imagine, including: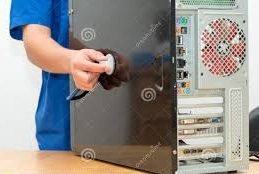 -system lag and slowness
-hard drive replacements
-operating system reinstallations
-power supply replacements
-no power/random shutdown troubleshooting
-faulty DVD drive
-virus/malware/junkware clean-up
-bad/no sound
-faulty/broken buttons
-data recovery
-liquid-damage clean-up & assessments
…and much more!
We provide help for getting your tech up to spec, including: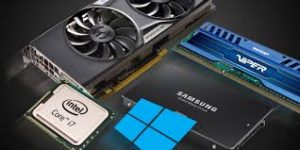 -RAM upgrades
-HDD/SSD installations and upgrades
-video card installations and upgrades
-power supply installations and upgrades
-CPU installations and upgrades
-DVD/Blu-ray drive installations
-sound card installations and upgrades
-additional case fan installations
-free-or-paid antivirus software help
-heat-sink and liquid-cooling upgrades
-internal cable tidy-up
…and much more!
So when your PC desktop hits rock-bottom, or your sweet Apple tower goes sour, make the trek to Tools and Tech!
Don't hesitate to take advantage of our free quotes! We got the tools, talent and TLC to handle your troubled tech, and you might score some treasure if the fix isn't worth your trouble!
---
Custom Canadian-Crafted Computers
Interested in building your own custom PC? We can help!
We can find and order all the parts, then build the entire system from scratch.
Or you can bring us your parts for a professional assembly.
Or you can rent one of our workbenches and build it yourself!
---
It's worth the trek to Tools and Tech!