It's worth the trek to Tools and Tech!
---
The Story of Shoeless Joseph's Tools and Tech
---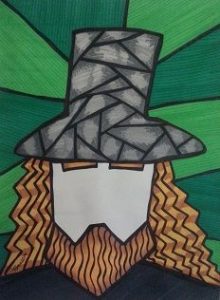 Tools and Tech was founded by me, "Shoeless" Joseph St. Denis, in 2018 in Guelph, Ontario, Canada.
The concept is simple enough: A tech shop spliced with a hardware store, which feels like a friend's house when you walk in, with a focus on repairing tech instead of just scrapping it, and Do-It-Yourself tech work.
To start the business, I decided share space with a shoe repair man, a Chinese guy named David.
So why start a business like this inside a shoe repair shop?
To me, the opportunity felt like it had a touch of the Divine. After all, I first decided to go shoeless to protest the labour exploitation of people who live under tyrannical governments; David left China to escape living under a tyrannical government where his labour would be regularly exploited.
David bought his shoe repair business from the previous owner in early 2018. He wasn't making very much money at the start, so he put an ad on Kijiji in the hopes of finding someone to share the space with him. Tools and Tech officially opened inside his shoe repair shop in August.
So the story of the beginning of Tools and Tech is literally one of a Canadian computer technician, who gave up shoes to protest Chinese labour exploitation, moving in with a Chinese man, who left China to escape exploitation, and is now in Canada following his dream of starting his own shoe repair business.
Oh, and do you know the name of David's business?
Hi Tech Shoe Repair.
You can't make this stuff up.
So when you come on down to Tools and Tech to get some tech help, feel free to bring along any shoes, boots, bags, jackets or other such things that could use some repair. David's the best cobbler in town, and rumour has it, I'm not too shabby a tech myself.
---
---
It's worth the trek to Tools and Tech!